OK, there's no denying that winter is upon us. My clues this time are…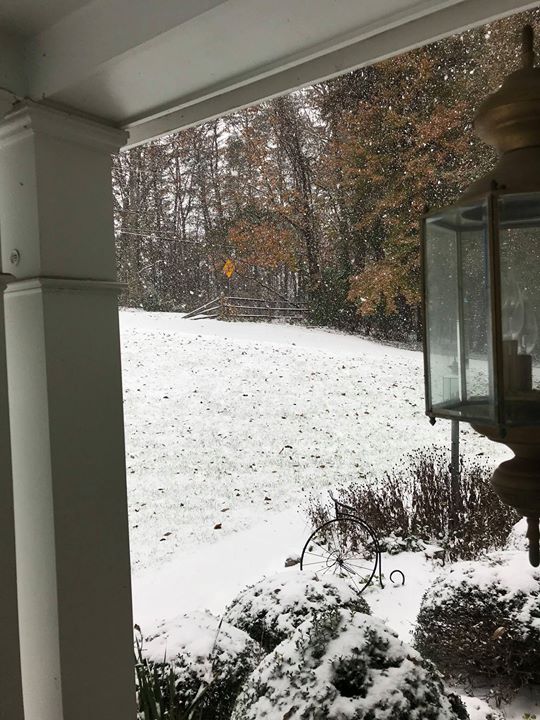 OK, there's no denying that winter is upon us. My clues this time are the school delays and cancellations, the tell-tale lines on the roads where the DOT trucks pretreated the roads, and the icy and snowy precipitation that makes sidewalks and driveways slippery. I wasn't prepared for this – my mind doesn't consider the week before Thanksgiving to be winter. But alas, it is this year.
So now the winter outerwear scramble starts. It's time to take inventory of the coats, hats, gloves, scarves, and boots for everyone in the home. The coats and boots might not fit anymore, if you and/or your kids have changed sizes in the last 8 months. You can probably get by for a day or two with what you have, but make time to go through everything and pass along the outgrown items to others and obtain right-sized options.
And once you've got the family seasonally outfitted in outerwear that fits, it's time to think about how you hang/dry/store these items through the winter. Having a spot just inside the main door where everything can be removed and left to dry helps keep the wetness contained in one spot and not tracked around the house. (And makes it easier to find them when it's time to go back outside.)
I like the boot tray option that has a decent lip to keep melted snow off the floors. Mittens and gloves dry best when they're upright or hanging, so consider repurposing a bottle drying rack to handle the mittens and gloves. Or if you're a DIYer, you can follow some of the tips this website offers to make your own: https://www.familyhandyman.com/diy-advice/12-fun-diy-mitten-drying-racks/view-all/
We could be in for a snowy, wet winter, so the sooner you get your outerwear system in place, the sooner you can dry off and enjoy some hot cocoa after frolicking in the snow.