Senior Move Managers | Case Study Home in Fairfax VA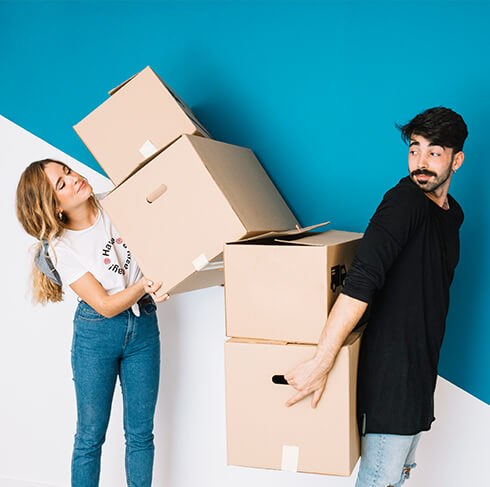 You wouldn't believe the befores for these afters! Almost 6 months in the making.
The Scope of the Project in Fairfax VA
A senior couple needed help getting this home ready to be on the market, as they were downsizing to a retirement community and could only take a small portion of their belongings. There was just too much stuff to go through on their own so Great Falls Organizers helped them sort through absolutely everything, from clothes and linens, to kitchen equipment and gadgets, a garage packed with power tools, thousands of books, papers/magazines/files, bathroom drawers and closets …. every nook and cranny of the house. An estate sale was planned, so items they were taking had to be separated from those that were going to be offered for sale.
COVID 19 and Continuing the Project Virtually
Then COVID-19 hit, and we couldn't work with them side-by-side anymore. We took our sessions online to 3x/week mini-sessions for 11 weeks, coming up with to-do lists, talking through any obstacles they encountered while working the to-do list, mapping out what was next, and brainstorming on physical and mental constraints they faced while working the project without our on-site help.
New Safety Protocols for Working in Person
We eventually returned, with masks in place on everyone, and keeping as socially distant as we could while working with them in the last areas of the house. We also helped the couple interview and select a moving company, field bids for interior and exterior painting, hire a new landscaping company to spiff up the curb appeal, arrange for paints and other hazardous materials to be removed, and schedule a cleaning crew to come in after the estate sale and painting job to make the place shine from top to bottom. In addition, we introduced the couple to a photo and video digitizer/organizer, a computer consultant to help them with their online storage and computer management, and even an elder attorney to get their official papers in order.
Preparing the Home for Sale
After the move, we were the on-site point people to meet the locksmith, coordinate with the estate sale personnel, ship family heirlooms to family members elsewhere, and meet the junk haulers after all was said and done. In a nutshell, we leveraged all the details in getting the home ready for the market for our clients.
Under Contract in 3 Days!
The hardwork paid off and the home went under contract in 3 just days! Ask us how we can help you get everything organized to sell a home.
Senior Move Managers Fairfax VA
Working with us is easy and a complimentary phone consultation is the first step to using our home sale preparation service in Northern Virginia. During the call, we'll schedule a time for you to meet with one of our professional organizers in the privacy of your own home or virtually.
We'll talk with you about your plans, your timeline, and any special circumstances that you feel need to be addressed. We use a caring, hands-on approach to organizing or decluttering your environment, your relocation, your senior transition, your downsizing, and so much more. Call us at (703) 423-0383